Advertise With Us
Reach out to hundreds of thousands of potential new gay tourism & wedding customers with Colorado Pride Guide and GayColorado.com.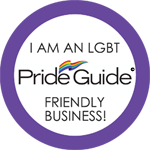 What's Happening?
Posted on Monday, August 31st, 2020
#LGBTbizForBiden launched nationwide BREAKING NEWS: NGLCC Endorses Joe Biden for President The Business Voice of the LGBT Community Announces Endorsement Citing Biden's Record on Small Business and LGBT Progress The National LGBT Chamber of Commerce (NGLCC), the business voice …(more)
Are You Listed?
Our Featured Partners