Advertise With Us
Reach out to hundreds of thousands of potential new gay tourism & wedding customers with Colorado Pride Guide and GayColorado.com.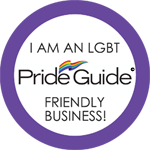 What's Happening?
Posted on Wednesday, October 28th, 2020
After heartfelt consideration, the Denver St. Patrick's Day Parade Committee Board of Directors has made the difficult decision to not hold a March 2021 parade. This decision has been made due to the unlikelihood that a parade will be able …(more)
Are You Listed?
Our Featured Partners