Become a Partner
Reach out to hundreds of thousands of potential new gay tourism & wedding customers with Colorado Pride Guide and GayColorado.com.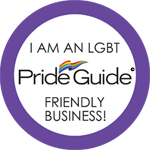 What's Happening?
Posted on Monday, November 21st, 2022
We are grief-stricken on behalf of the friends and family of those who died and on behalf of the Colorado Springs community who are coping with these tragic losses at a time when many families are preparing to gather for …(more)
Are You Listed?
Our Featured Partners