Pick an area to get all the resources the community provides:
ASPEN
CHURCHES & RELIGIOUS ORGANIZATIONS
Aspen Community United Methodist Church
200 E Bleeker St
Aspen, CO 81611
970-925-1571
office@aspencommunitychurch.com
www.aspencommunitychurch.com
Our historic church has served the community since 1890, offering worship on Sunday mornings at 9:30, Adult Bible study, Aspen Community Music Preparatory for children, many AA and NA meetings, a yoga class, numerous music recitals in the summer and a winter recital series.
4/15
DURANGO
ADVOCACY
Four Corners Alliance for Diversity
PO Box 1656
Durango, CO 81302
970-385-7202
4cAllianceforDiversity@gmail.com
DurangoPride@gmail.com
www.4cAlliance.org
The Alliance holds events throughout the year, including Durango Pride in June and Winter Pride at Purgatory Resort in January. Check out all of our events at 4cAlliance.org and come visit us in beautiful Southwest Colorado!
5/18
PFLAG Durango/Four Corners
PO Box 2503
Durango, CO 81302
970-799-0482
melbert@animas.net
www.PFLAGColorado.org
PFLAG promotes the health and well-being of gay, lesbian, bisexual, and transgendered (GLBT) persons, their families and friends.
4/15
GRAND JUNCTION
ADVOCACY

Colorado West Pride
PO Box 1208
Grand Junction, CO 81502
970-812-3336
COWestPride@gmail.com
www.ColoradoWestPride.org
Promoting: Diversity, Acceptance, Progression, & Unity within Western Colorado & Eastern Utah! An L.G.B.T.Q.S.A Organization.
4/15
NATIONAL ORGANIZATIONS
ADVOCACY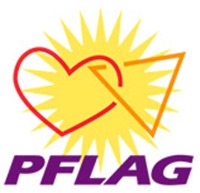 PFLAG.org
202-467-8180
PFLAG is the first and largest organization for lesbian, gay, bisexual, transgender, and queer (LGBTQ+) people, their parents and families, and allies.
The Trevor Project
Teen Suicide Hotline
The Trevor project is a national organization focused on crisis and suicide prevention efforts among the LGBTQ youth.
866-4-U-Trevor
(866) 488-7386
www.TheTrevorProject.org
4/15
HEALTH AND WELLNESS
Rehabs.com
888-716-9806
www.Rehabs.com
STATEWIDE ORGANIZATIONS
ADVOCACY
One Colorado
1490 Lafayette St, Suite 304
Denver, CO 80218
303-396-6170
www.One-Colorado.org
One Colorado is a statewide advocacy organization. We're committed to creating a fair and just Colorado for all people, especially lesbian, gay, bisexual, and transgender (LGBT) Coloradans and their families.
4/15
SPORTS & RECREATION
Colorado Gay Rodeo Association
The Colorado Gay Rodeo Association (CGRA) is the oldest of more than 25 gay rodeo associations in North America.
4/15